Hormisa is a leading company in the exploitation of limestone aggregates for industrial and construction use located in the North of Spain within a short distance from the seaport of Santander (Raos Port), where we provide our own Terminal for the output of material from our three quarries, allowing us a high export capacity up to 1 million tons per year to compete on the European Market.
We supply high calcium limestone – CAO3 content > 99%. A raw material of special suitability in the metallurgical and lime industry, production of GCC and in construction, offering high quality properties.
All aggregates meet the highest requirements of European standards. All our sea exports from the seaport of Santander are certified and chemically analysed by the SGS.




FACILITIES AND PROPERTIES
San Felices de Buelna Quarry
To learn more about our facilities click here.
Grupo Minero Lucía Quarry
Address Barrio Mijares s/n Arce-Piélagos
Postcode

39478
DOCUMENTATION
To learn more about our facilities click here.
Traded materials:
Nature
Material
Granulometry (mm)
Limestone aggregate
sand
0/4
gravels
0/4
12/20
Any fraction between 20 and 250
We provide our own Terminal in Raos Port, Santander (North of Spain) to export limestone aggregates from our three local quarries, minimizing transportation costs and with certified and optimized systems for export. Thanks to the proximity to the Seaport – only 11 km by road from our Grupo Minero Lucia quarry, the quality of our product, the logistics operations and the production capacity, Hormisa is in a perfect situation to compete in the European Market.

All our products are certified by Bureau Veritas
WE PAVE THE WAY TO A
SUSTAINABLE LIMESTONE INDUSTRY
Hormisa is firmly committed to reinforcing sustainable management that includes a synergy between the environment, society and the economy to meet present needs without putting the needs of future generations at risk.
The Organization establishes these principles of sustainable management aligned with the Integrated Business Management Policy that allow continuous improvement and business excellence to be achieved, involving the whole of society and ourselves, strengthening our position by implementing alternatives that respect the environment and sustainability.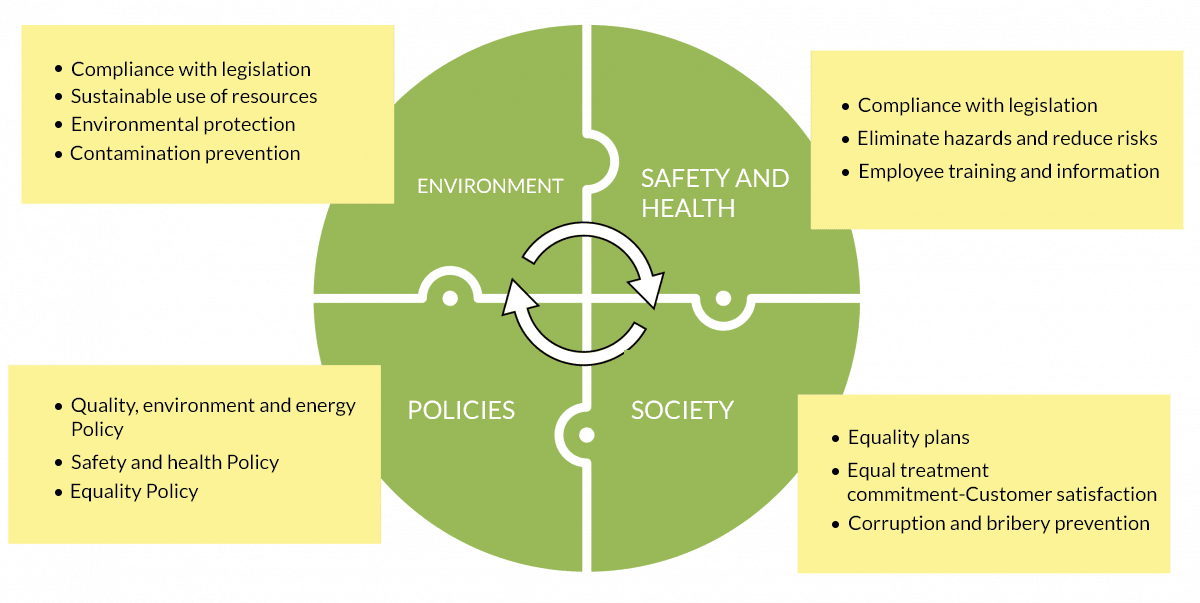 Fill in the following form and get in contact with us